Simple Education
Intracoronary Guidance in Complex PCI - Two day eCourse
05 October
3:00 AM America/New_York
7H 30M
Register to Attend
Simple Education essential guides Intracoronary Guidance in Complex PCI is the premier international course focusing on intracoronary guidance of procedures during Complex PCI. The course is run by leading world-renowned international faculty and specialises in the use of intracoronary guidance in complex PCI. Simple Education has been running interventional courses for the past 8 years specialising in complex PCI management and state-of-the-art coronary physiology and intracoronary imaging.

Speakers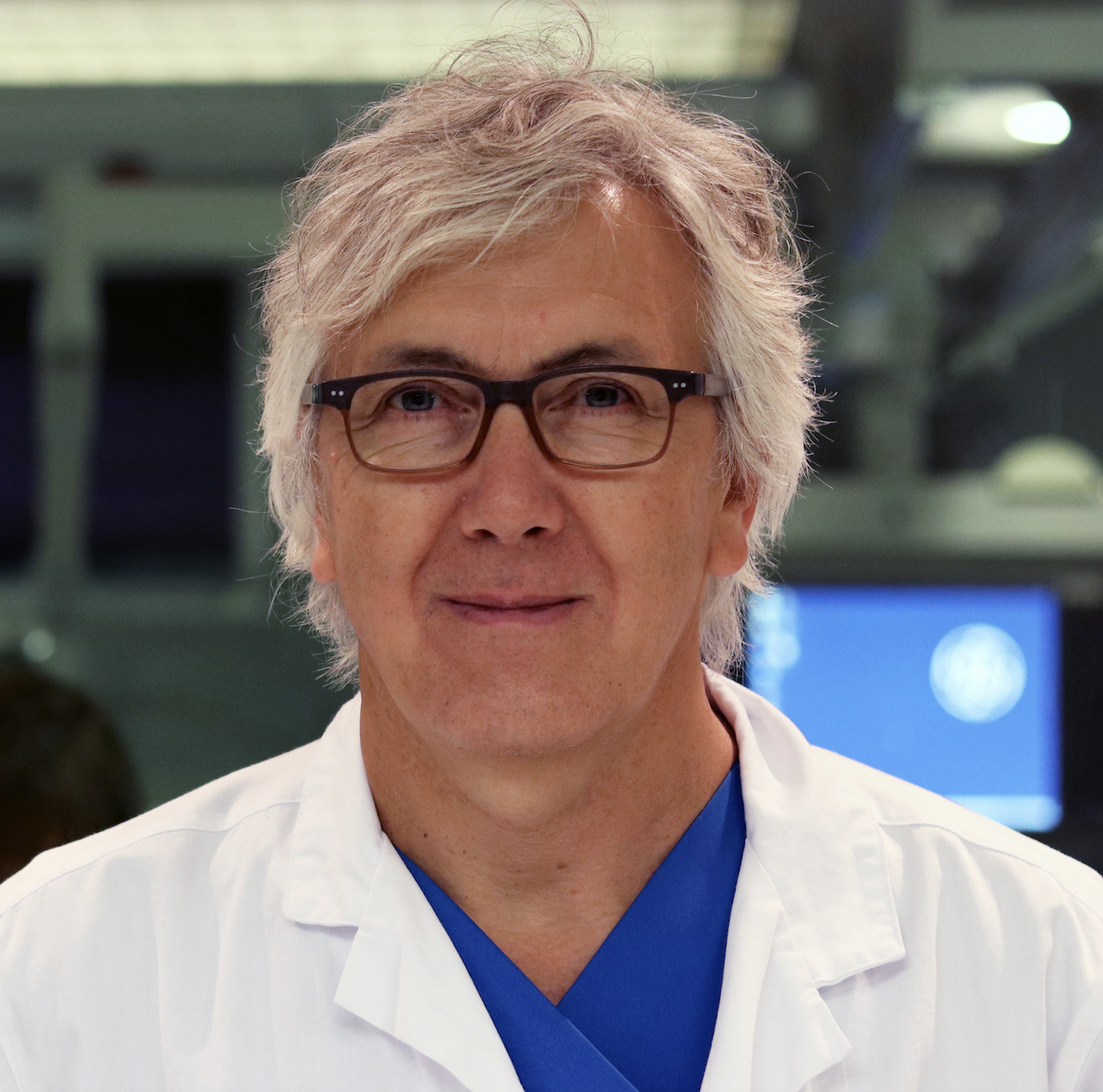 Javier Escaned
Prof Javier Escaned is Head of Interventional Cardiology Section at Hospital Clinico San Carlos (Madrid, Spain). He trained as a cardiologist the United Kingdom before moving to the Thoraxcenter / Rotterdam (The Netherlands), where he obtained his PhD degree in 1994. A skilled interventionalist with over 25 years of experience, he regularly serves as live case operator and educationalist in global events like EuroPCR, TCT or the ESC Congress. He is author of over 350 PubMed indexed scientific articles (h-index 58) on topics that include complex PCI in multivessel disease (principal investigator of SYNTAX II study), left main and chronic total occlusions, and secondary revascularization. His track record in coronary physiology includes being investigator on pivotal FFR trials like DEFER (1998), collaborator with Justin Davies in the validation and clinical implementation of iFR (since 2010), and developer of new methods for the assessment of microvascular and non-obstructive coronary disease. Recent / ongoing trials as Co-PI include ADVISE, ADVISE II, DEFINE FLAIR and ABSORB II PHYSIOLOGY, being investigator also in ILUMIEN I and IV, COMBINE and other studies on coronary imaging. Latest editorial contributions are the textbooks "Coronary Stenosis. Imaging, Structure and Physiology", (co-editor Patrick Serruys) and "Physiological Assessment of Coronary Stenoses and the Microcirculation) (co-editor Justin Davies). Current or recent board positions in scientific societies include EuroPCR, EAPCI, EuroCTO and the ESC Working Group of Coronary Pathophysiology and Microcirculation. Some of his additional interests are philosophy, education and music.
Follow
Justin Davies
Dr Justin Davies is a clinical academic and consultant interventional cardiologist at the National Heart and Lung Institute, Imperial College London. After training at Imperial College, he won a prestigious BHF research fellowship to study arterial haemodynamics. Since then he has continued to work on the development of mathematical algorithms to aid understanding of large artery physiology and to develop new tools to assess arterial disease. The holder of several patents, he has published widely in the field of hypertension, coronary and large artery physiology and is the winner of many national and international awards. He has several international collaborations, and is the developer of iFR and the co-principal investigator of the ADVISE studies, the DEFINE-FLAIR, ORBITA and DEFINE-PCI studies. Justin also has an interest in renal denervation, and has lead the first-in-man studies to evaluate the safety of this technique to patients with chronic systolic heart failure (REACH studies).
Follow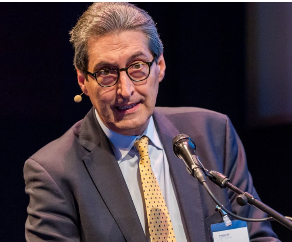 Carlo Di Mario
Prof Carlo Di Mario is Professor of Cardiology at the University of Florence and Director of the Structural 
Interventional Cardiology Division of the University Hospital Careggi, Florence, Italy. Previous posts included 15 years as 
Professor of Clinical Cardiology at Imperial College of Sciences,
 Medicine & Technology, London and Consultant Cardiologist at 
the Royal Brompton Hospital. He also practiced at the San 
Raffaele University Hospital, Milan, Italy. He trained in Cardiology at the 
University of Padova, Italy, but he soon moved for interventional training at the Thoraxcentre of Rotterdam, the Netherlands, where he also completed a PhD in Intracoronary Ultrasound Imaging and Doppler. Despite his teaching, research and administrative commitments, he maintains an active clinical involvement performing more than 100 PCI per year with special interest in the treatment of calcified lesions, chronic total occlusions, bifurcations, and diffuse disease. He is a regular TAVI operator and certified implanter for the Medtronic Evolut R and Edwards Sapien 3 transcatheter aortic valves. He participated in more than 260 MitraClip implantations in London and Florence and has recently started direct annuloplasty with the CardioBand. Professor Di Mario pioneered the use of intracoronary Doppler, pressure measurement, intravascular ultrasound, optical coherence tomography, and near infrared spectroscopy. He was PI of the OPTICUS trial, failing to demonstrate superiority of IVUS guided stenting, and of the Lipid Rich Plaque study, due to report at TCT 2018. He was Principal Investigator of the DESTINI trial, using Doppler CRF to identify lesions in need of stenting, and of the CARESS in AMI trial, a large multicentre trial showing that patients who receive fibrinolytic therapy for ST-elevation myocardial infarction benefit from early angioplasty. This trial and a subsequent meta-analysis have led to a change in the European Society of Cardiology and AHA/ACC Guidelines for treatment of STEMI patients. He cooperated with Dr Davies to the validation of iFR to assess lesion severity and discriminate the contribution of individual lesions, and with Dr Lyon in the intracoronary delivery of SERCA-2 genes via adenoviral vectors in the CUPID2 trial. He was the main recruiter of the DISRUPT-I-CAD study and is PI of the DISRUPT-II trial, both pioneering the use of coronary lithotripsy for calcified coronary lesions.
Follow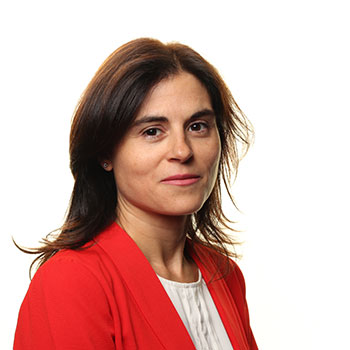 Nieves Gonzalo
Dr Nieves Gonzalo is Consultant Interventional Cardiologist at the Interventional Cardiology Department at Clinico San Carlos University Hospital in Madrid. She obtained her Specialist Certification in Cardiology after training at Clinico San Carlos University Hospital in Madrid. Subsequently, she underwent a research fellowship at Thoraxcenter, Erasmus University Rotterdam (The Netherlands) under the supervision of Professor Patrick Serruys, focused mainly in intracoronary imaging and bioabsorbable stents. In 2010 she obtained her PhD with the thesis "Optical coherence tomography for the assessment of coronary atherosclerosis and vessel response after stent implantation". Her track record includes over 170 articles indexed in PubMed, as well as book chapters in Interventional Cardiology textbooks. Recent research projects as principal investigator includes a study about the assessment of neoatherosclerosis and its clinical impact in patients with restenosis (RIBS IV and V OCT substudy) and research regarding vessel injury and healing evaluation with different stent platforms evaluated with OCT (VISTA study). Dr Gonzalo is a dedicated educationalist with involvement in many areas of complex PCI, serving currently as Deputy Editor for Eurointervention and Committee Member of EuroPCR.
Follow
Farouc Jaffer
Dr. Farouc Jaffer graduated from Stanford University in 1990 with a B.S. in Mathematical and Computational Sciences, and received in MD and PhD in Biophysics from the University of Pennsylvania of Medicine in 1996. He completed a residency in internal medicine at the Brigham and Women's Hospital, followed by a fellowship in cardiovascular medicine and interventional cardiology at Massachusetts General Hospital. In 2003, he joined the Cardiology Division as faculty. Dr. Jaffer is currently an Associate Professor of Medicine at Harvard Medical School and an Attending Interventional Cardiologist at Massachusetts General Hospital. He is Director of Coronary Intervention and Director of the Chronic Total Occlusion (CTO) PCI Program at at Massachusetts General Hospital. The MGH is a leading center for treating the most complex coronary blockages, such as CTO. Many patients, previously without options, have successfully underwent CTO PCI, and have experienced marked reductions in angina (chest pain) and shortness of breath. Dr. Jaffer is also a Principal Investigator in the MGH Cardiovascular Research Center where his NIH-funded laboratory develops novel molecular imaging approaches to image high-risk plaques and blood clots, to better prevent heart attacks, strokes, and venous blood clots.
Follow
Richard Shlofmitz
Dr Richard A. Shlofmitz, MD, FACC is the Chairman of Cardiology at St. Francis Hospital, The Heart Center®, in Roslyn, New York. A pioneer in interventional cardiology, Dr. Shlofmitz has worked to advance the field, with a focus on optimizing outcomes with the development of Precision PCI. He is a founding co-director of the annual Intravascular Imaging and Coronary Physiology Workshop. Performing over 1,000 coronary interventions annually, he has one of the largest volumes of experience in PCI. He has the most clinical experience with orbital atherectomy and OCT world-wide. His clinical research interests focus on optimizing coronary interventions and he serves on multiple scientific advisory boards and clinical trial steering committees to further this mission. Dr Shlofmitz has been one of the largest enrollers for multiple clinical trials, including TWILIGHT, ILUMIEN III, and Onyx, with more than 75 publications in peer-reviewed journals and was first to perform coronary intravascular lithotripsy (IVL) in North America as part of the DISRUPT CAD III trial.
Follow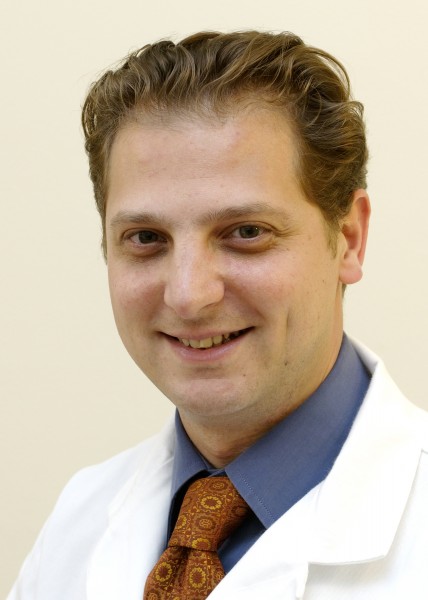 Allen Jeremias
Allen Jeremias, is the Director of Interventional Cardiology Research and Associate Director of the Cardiac Catheterization Laboratory at St. Francis Hospital, Roslyn, NY. He is also a member of the Cardiovascular Research Foundation, New York, NY where he currently serves as the Director of the Physiology Core Laboratory. He completed his Medical training at The Cleveland Clinic Foundation, Stanford University School of Medicine, as well as Beth Israel Deaconess Medical Center, Harvard Medical School. Dr. Jeremias has numerous publications in the area of coronary physiology and intravascular imaging.
Follow
Ajay Kirtane
Ajay J. Kirtane, MD, SM, is a Professor of Medicine at Columbia University Medical Center and Director of the Cardiac Catheterization Laboratories at New York Presbyterian Hospital. Dr. Kirtane is a graduate of Princeton University and Columbia University College of Physicians and Surgeons, and completed his residency in Internal Medicine at the University of California – San Francisco. Dr. Kirtane is a practicing Cardiologist with an interest in coronary and peripheral intervention and assumed the directorship of the NYP/Columbia cardiac catheterization laboratories in 2015. In addition to his clinical commitments at CUMC, Dr. Kirtane has a strong interest in clinical education and research, serving as Chief Academic Officer of the Center for Interventional Vascular Therapy. On the national and international level, he is a co-director of the Cardiovascular Research Foundation's Transcatheter Cardiovascular Therapeutics meeting, has served as a director of several international, national, and regional educational meetings, and has participated on the program committees for the scientific sessions of both the American College of Cardiology and American Heart Association. Dr. Kirtane's research interests are in clinical trial methodology and outcomes of device-based and pharmacologic interventions in Interventional Cardiology. He has authored/co-authored >150 original manuscripts and >50 reviews and chapters including the "Coronary Stenting" chapters of the two most widely used textbooks in Interventional Cardiology.
Follow
Niels Van Royen
Niels van Royen is an interventional cardiologist and Head of Department of Cardiology at the Radboud University Medical Center, Nijmegen, the Netherlands. He has a background in pre-clinical research and is head of a research group on translational research in repair mechanisms in ischemic heart disease. Also he is principal investigator of several multi-center clinical trials like the TRANSIENT, COACT, REDUCE-MVI and iMODERN. These trials focus on timing of interventional procedures as well as the use of intra-coronary physiology to guide interventional procedures both in stable coronary artery disease as well as acute coronary syndromes.
Follow
Divaka Perera
Divaka Perera graduated in medicine from Cambridge University and completed his early clinical training at Addenbrooke's, Papworth and West Suffolk hospitals. He undertook specialist training in cardiology in south London and sub-speciality training in interventional cardiology at Guy's and St Thomas' NHS Foundation Trust and Brighton and Sussex University Hospitals. In 2008, he received a senior lectureship award from the Department of Health, Higher Education Funding Council for England (HEFCE) and the UK Clinical Research Collaboration (UKCRC). He was also appointed to the post of consultant cardiologist at Guy's and St Thomas' Hospital. He was promoted to reader in interventional cardiology in 2013 and to professor of cardiology in 2017. In addition to his clinical and research roles, he teaches undergraduate medical students and supervises postgraduate researchers towards MSc, MD and PhD degrees at King's College London.
Follow
Hernán Mejía-Rentería
Dr Hernán Mejía-Rentería is Interventional Cardiologist at Hospital Clinico San Carlos (Madrid, Spain). He graduated from the Medical School of Universidad del Valle (Colombia) and underwent specialty training in Cardiology from 2010 to 2015 at Hospital Clinico San Carlos, Madrid, Spain. Subsequently, he completed his subspecialty training as Interventional Fellow in 2017 at the same institution. He has published numerous indexed scientific articles on coronary physiology, functional angiography, intracoronary imaging techniques and Takotsubo Syndrome, and is author of chapters in different academic textbooks. He participates actively as a reviewer of studies in the peer-review modality in different indexed scientific journals. His main research areas at present include coronary artery disease, functional angiography, intracoronary physiological assessment of ischemic heart disease and microcirculatory dysfunction. He is currently developing his doctoral thesis at the Complutense University of Madrid, focused on physiological assessment of coronary heart disease in different clinical settings.
Follow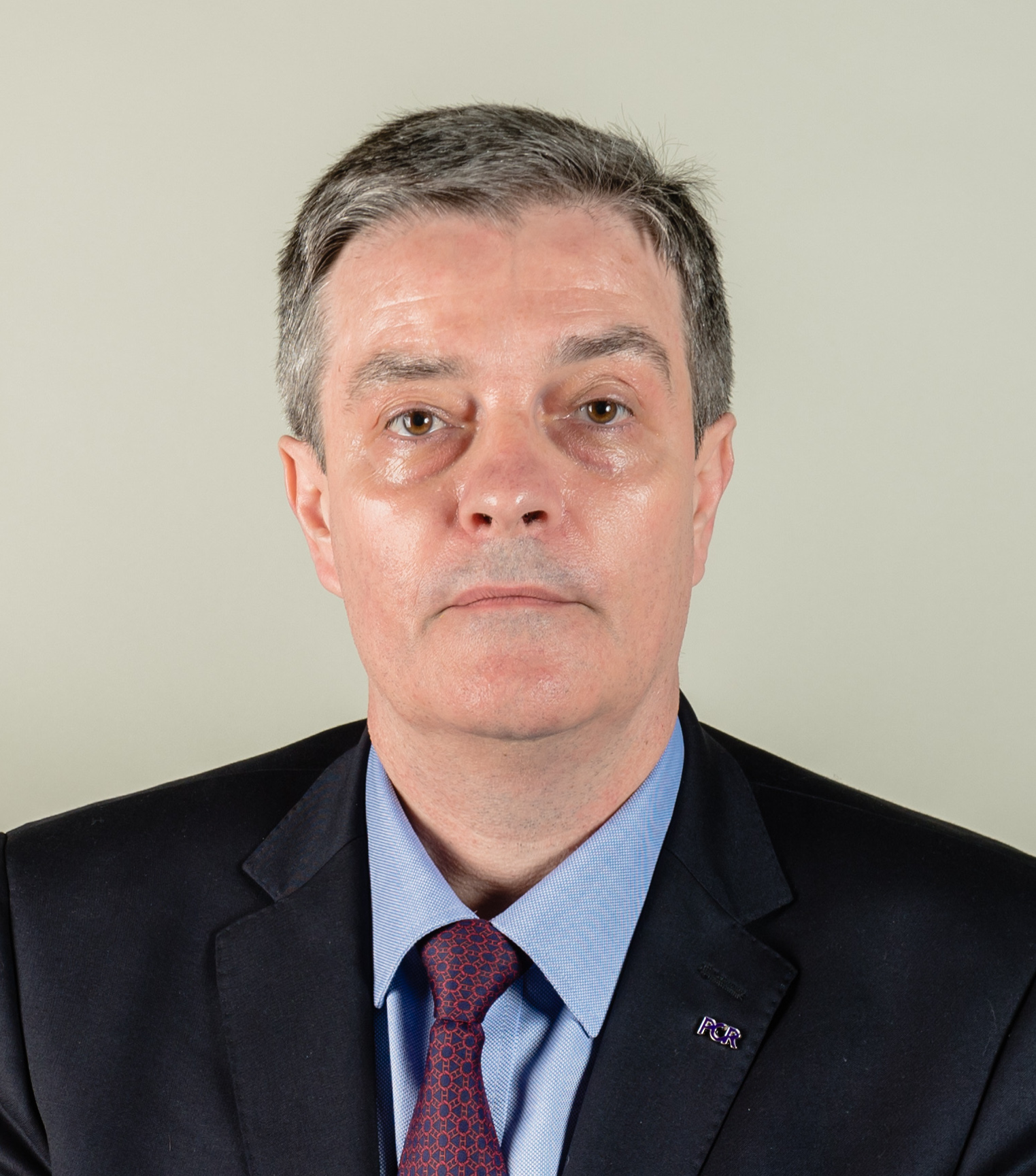 Goran Stankovic
Prof Goran Stankovic is a Professor of Internal Medicine and Cardiology at the Faculty of Medicine, University of Belgrade, Head of the Department of Cardiology, Clinical Center of Serbia and Chief of Invasive Diagnostics and Interventional Cardiology. Prof. Stankovic was awarded Fellow of the European Society of Cardiology (FESC) in 2003, and Fellow of the American College of Cardiology (FACC) in 2005. He has been a member of European Association for Percutaneous Coronary Interventions (EAPCI) since 2007 and is currently a member of the EAPCI Nominating Committee. He has been one of the founding members and is currently the president of the European Bifurcation Club, and a member of the Asian and Indian Bifurcation Clubs. Professor Stankovic serves on the editorial boards of Journal of the American College of Cardiology, Eurointervention, European Journal of Cardiovascular Medicine, Advances in Interventional Cardiology Journal, and Heart and Blood Vessels – Journal of Cardiology Society of Serbia. For the consecutive years 2005-2014 Professor Stankovic was awarded Elite Reviewer for Journal of American college of Cardiology. In 2009 he received Simon Dack Award for outstanding Scholarship from the American College of Cardiology Foundation.
Follow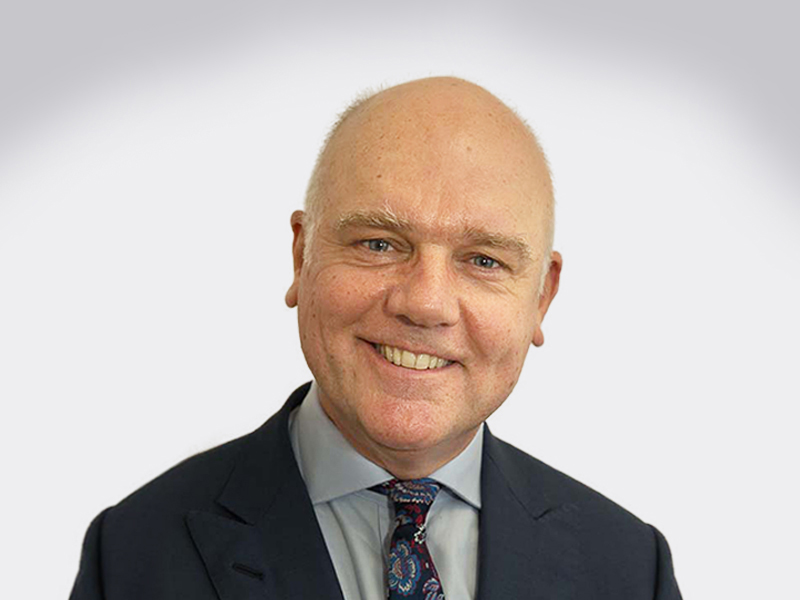 Nigel Jepson
Associate Professor Nigel Jepson BMed Sci, MB BS, FRACP, FCSANZ, FSCAI is Director of the Cardiac Catheterization Laboratories at the Eastern Heart Clinic and Director of the Clinical Trials Unit at the Prince of Wales Public Hospital in Sydney, Australia. He holds the position of Conjoint Professor at the University of New South Wales. Associate Professor Jepson trained in Tasmania and completed clinical and cardiac interventional training at Harefield Hospital in London and the Eastern Heart Clinic in Sydney. He is a high volume interventionalist, practicing over the last 20 years with a specific interest in bifurcation and left main-stem disease, new stent technology and intra- coronary imaging. He has performed more than 10,000 coronary procedures and heads a transcatheter aortic valve replacement program. Associate Professor Jepson is a regular invited speaker, faculty member and live-case operator for interventional forums and meetings in USA, Europe, Asia and Australasia (including EuroPCR, TCTAP, C3, AICT, ANZET, Nanjing CBS, Malaysia Live, SCAI and the European Bifurcation Club). He is an author or co-author of more than 80 published papers and principal investigator on 30 major international, multicentre trials.
Follow
Agendas
Intracoronary Guidance in Complex PCI - Two day eCourse
Simple Education essential guides Intracoronary Guidance in Complex PCI is the premier international course focusing on intracoronary guidance of procedures during Complex PCI. The course is run by leading world-renowned international faculty and specialises in the use of intracoronary guidance in complex PCI. Simple Education has been running interventional courses for the past 8 years specialising in complex PCI management and state-of-the-art coronary physiology and intracoronary imaging.
2020 All rights reserved