Back
Updates in Atrial Fibrillation Ablation
Like
Comment
Share
Save
Atrial Fibrillation Chronic Heart Failure Rhythm Control, Catheter Ablation
EPIC-SEC
2k followers
Follow
The Emory Practical Intervention Course (EPIC) has been an annual event since 1981 providing training for thousands of interventional cardiologists from the United States and abroad. EPIC-SEC brings together tens of academic medical centres to contribute to this clinical, educational and research consortium. We are expanding the content to include more preventive cardiology, imaging and innovations in cardiovascular medicine.
Stacy Westerman
An assistant professor of medicine at Emory University School of Medicine, Atlanta, GA, USA. Features in 1 video on Wondr Medical. Stacy Westerman generally speaks on Atrial Fibrillation, Chronic Heart Failure, and Rhythm Control, Catheter Ablation.
Link to profile
Follow
Related Videos
open video
CSI
Interatrial shunting
open video
EPIC-SEC
Catheter Therapies for Acute Stroke
open video
Simple Education
Mechanisms of Atrial Fibrillation: New Concepts - Dr. Andrew Graces
open video
EPIC-SEC
Stroke Prevention in AF
open video
Pro-Adwise
How Dapagliflozin is exerting serendipitous effect in DAPA-HF trial in Heart...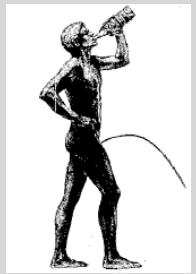 open video
John Vogel
Hyponatraemia #2 Understanding the Physiology