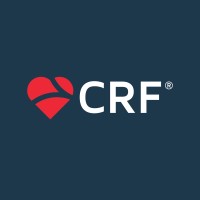 TCT - 2016
TCT has been the center of new cutting-edge educational content, offering the latest advances in current therapies and clinical research. We hope that our long-standing commitment to life-saving innovation translates into improved patient care.

Speakers
Justin Davies
Dr Justin Davies is a clinical academic and consultant interventional cardiologist at the National Heart and Lung Institute, Imperial College London. After training at Imperial College, he won a prestigious BHF research fellowship to study arterial haemodynamics. Since then he has continued to work on the development of mathematical algorithms to aid understanding of large artery physiology and to develop new tools to assess arterial disease. The holder of several patents, he has published widely in the field of hypertension, coronary and large artery physiology and is the winner of many national and international awards. He has several international collaborations, and is the developer of iFR and the co-principal investigator of the ADVISE studies, the DEFINE-FLAIR, ORBITA and DEFINE-PCI studies. Justin also has an interest in renal denervation, and has lead the first-in-man studies to evaluate the safety of this technique to patients with chronic systolic heart failure (REACH studies).
Follow
Sayan Sen
A consultant cardiologist at Hammersmith Hospital, Imperial College London, UK. Features in 91 videos on Wondr Medical. Sayan Sen generally speaks on Fractional Flow Reserve (FFR), Live Cases, Instantaneous wave-Free Ratio (iFR), Renal Denervation (RDN), and Catheter laboratory skills.
Follow
Christopher Baker
A consultant cardiologist at Hammersmith Hospital, Imperial College London, UK. Features in 6 videos on Wondr Medical. Christopher Baker generally speaks on Catheter laboratory skills, Coronary Interventional Safety, Coronary Angiograpy, Coronary Interventions, and Stable Coronary Artery Disease (CAD).
Follow
2020 All rights reserved